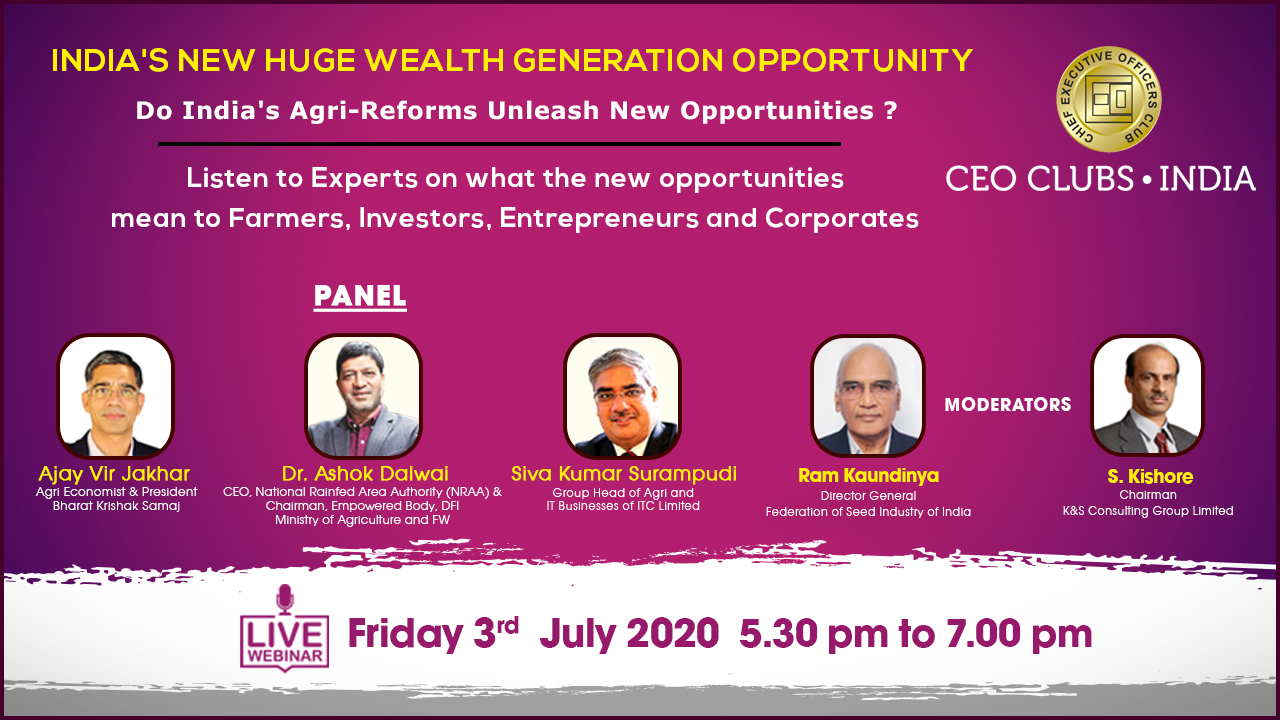 Listen To The Experts On What The New Opportunities Mean To Farmers, Investors, Enterpreneurs And Corporates Moderated by Ram Kaundinya - Director General Federation of Seed Industry of India & S.Kishore - Chairman K&S Consulting Group Limited.
Panelists:
Mr.Ajay Vir Jakhar - Agri Economist & Prasident Bharat Krishak Samaj.
Dr. Ashok Dalwai - CEO, National Rainfed Area Authority (NRAA) & Chairman, Empowered Body, DFI Ministry of Agriculture and FW.
Mr.Siva Kumar Surampudi - Group Head of Agri and IT Businesses of ITC Limited.